Domain Promotion
Sedo MLS & Showcases: Sell faster!
Sedo Showcase: More visibility for your domain on our marketplace
For just $ 1.30 per day
Top placement for your domain
Ensure that your domain gets a top position on our marketplace: We will display your offer as a Showcase on our homepage and additionally as a top hit in every matching domain search.
The advantages: maximum visibility for even faster sales. Ensure the undivided attention of more than 10,000 potential buyers – every day for a whole month.
Your domain will appear on the Sedo homepage and as a top hit in all relevant search results
Reach more than 10,000 potential buyers every day
Runtime: 30 days. Ends automatically
Starting at just $39 per month ($1.30 per day)
At just $ 0.30 per day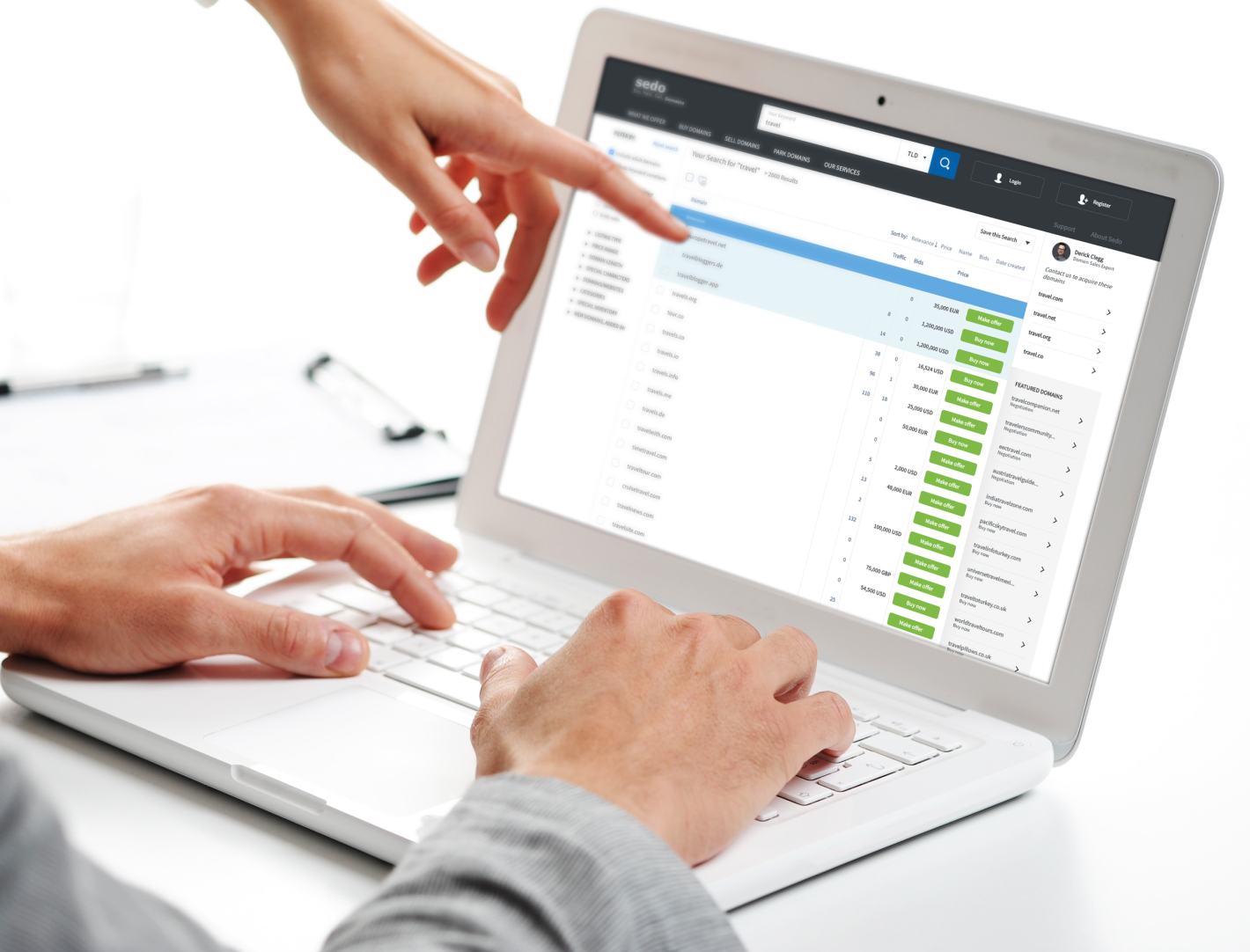 Your domain as a category highlight
Reach potential buyers even more selectively: Have your domain displayed as a top search hit in your desired category – above all other domain offers.
The best way to reach potential buyers who already know which domain category they are interested in, but who have not yet decided on a certain domain.
Your domain offering as a top hit in the search results in a category of your choice
Targeted sales promotion: Exposure to all buyer groups which are especially relevant to you
Runtime: 30 days. Ends automatically
Starting at just $9 per month ($0.30 per day)
I was skeptical at first as to whether filtering by category would be done at all when a new domain is being searched for. I was mistaken and was able to sell my domain within a very short time.
Due to top placement by the showcase, my domain received considerably more inquiries than previously after just one week.
My domain was only relevant for a specific market. I was able to use the country option to selectively advertise my web address on Sedo.
ORDERING A SHOWCASE – HOW IT WORKS
Create a customer account
Register for our marketplace for free. You can offer your own domains for sale as soon as your personal customer account is activated and certified.
Enter domains for sale
You must first list your domains for sale in order to book a showcase. Go to the "Add domains" menu.
Select domains for promotion
Simply click on "Promote Domains" under your domain list and select domains.
Select and book country options
Select country options and categories. That's all there is to it!
SedoMLS – the ultimate sales boost for your domains
More than 650 international partners for maximum exposure – sales completed up to three-times faster for quicker payouts – and automated transfer
List once – sell everywhere!
What is SedoMLS?
Sedo's Multi Listing Service (SedoMLS) promotes your domain sale not only through Sedo's domain marketplace, but also in domain searches across 650 sales and registrar partner websites worldwide.
Our registrar partners will help push your sales by marketing the value of your domains to their customer base.
Once they generate prospective buyers for your domain, they will either refer them to Sedo to make the purchase on our website or buy the domain directly and sell it to the customer on their website.
How SedoMLS helps you boost your sales
Enables your domains to be seen by thousands of potential buyers around the world
Secures you more targeted leads
Makes it at least three times more likely to sell your domain
All domains that you list on Sedo include SedoMLS automatically. If a domain sells to a buyer from one of our SedoMLS partners, then the commission for the sale is 20% of the final sales price.
Price your domain – attract more buyers!
Domains offered at a fixed price, sell 3 times faster. This is the most popular option among potential buyers. Therefore accordingly our partners prefer to display fixed-priced domains on their sites. Use this extra sales boost and set a price for your domains right away. This will display your domains for sale prominently!
Set a price now
Activate SedoMLS Premium!
Most registrar customers expect to receive the domain during the check-out process at the registrar. If your domain is connected to your registrar, Sedo can transfer the domain to the buyer immediately without waiting for you to provide an authorization code or start a push.
Activate SedoMLS Premium now
See your domains promoted at these SedoMLS partners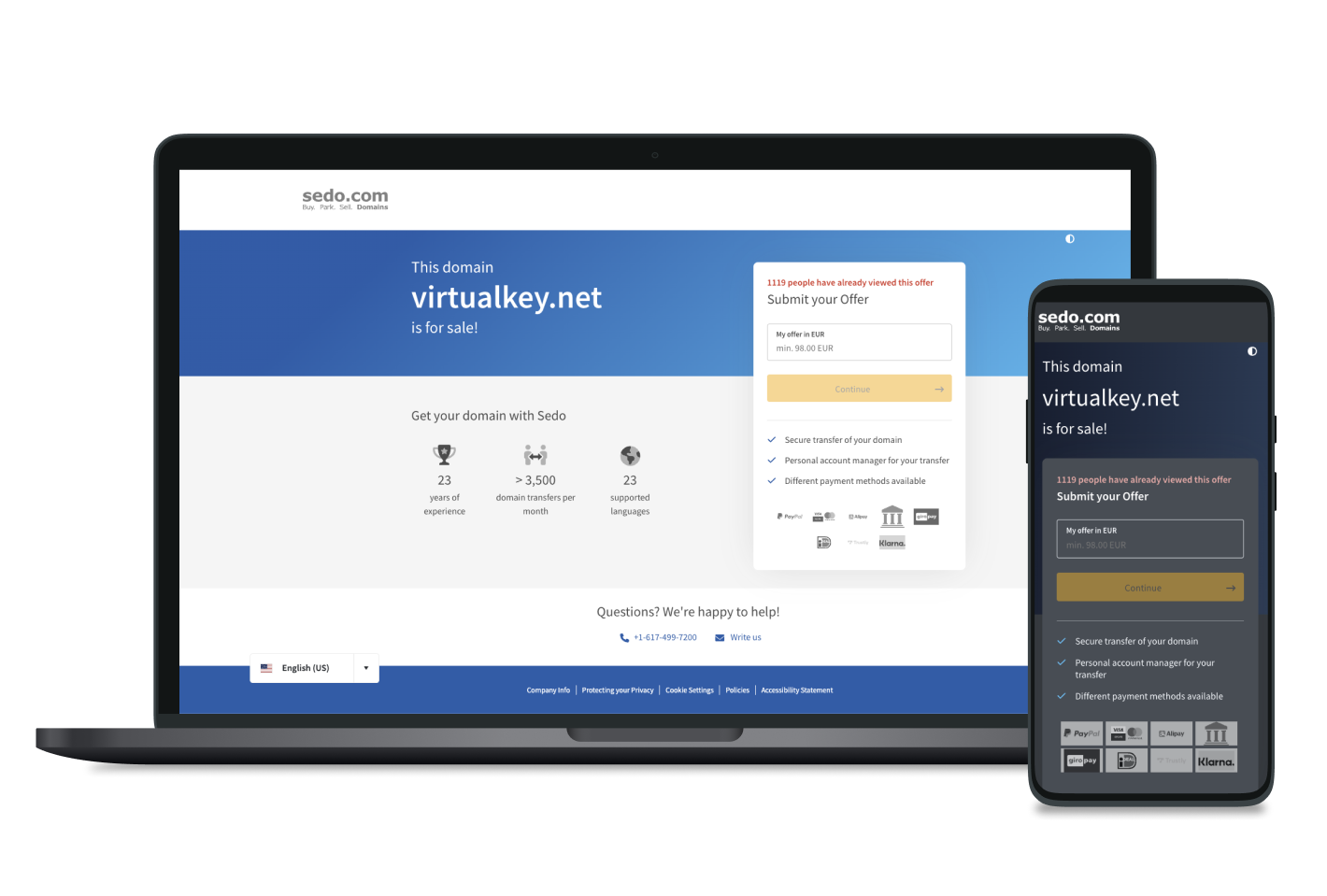 Sales Landing Pages
Offer your domain to every visitor to increase sales!
With our free sales landing page, every visitor to your domain outside the marketplace and our partners will become immediately aware of your domain sales offer. Interested parties can see at a glance that the domain is for sale and will know how they can buy it. This increases the number of potential buyers even more!
Sedo has 15 sales landing page layout options available to you at no additonal charge.
These landing pages are responsive, fast and consistent for all domains listed for sale at Sedo for both Buy Now and Make Offer.
Every site visitor is immediately made aware that your domain is for sale
Increases number of potential buyers and the likelihood of making a sale
Secure sales faster than solely listing your domains on our marketplace
Frequently asked questions (FAQ)
You will find the most frequently asked questions about our promotion options here.