Buy domains
at Sedo
Do you have an idea for the perfect web address? Is the domain already taken? No problem!
Buying domains in 3 easy steps
Use our domain search
Are you looking for a specific domain name?

Use our search and look for the domain you want in our Sedo database. We're sure the domain you want, or a great alternative, is up for sale at Sedo.
Compare and buy
In-depth statistics and detailed information about sellers help you compare different domain offers.

Once you find a domain that suits your needs, you can buy it, easily and securely!
Sedo takes care of the rest
Next our free Transfer Service comes into play. After the payment has gone through, we will transfer the ownership of the domain to you. Depending on the domain extension this may take between 5 and 10 days.

Congratulations, your new domain name is now at your disposal!
Buying domains: How it works
Create a free customer account
First create a free customer account.
Now you can save domains in your watch list – and buy them.
Search domains
Clever filter functions help you with your domain search.
Limit the selection by having only certain domain extensions displayed.
Evaluate domains and prices
Older, shorter domains with popular extensions (e.g., .com or .co.uk) are of great value.
Our domain experts designate particularly valuable web addresses with the "Top domain" label.
Understanding sellers and buying options
Sellers can individually choose from several pricing options for their domains.
Prices are negotiated directly between buyers and sellers.
Secure payment using our Transfer Service
The Sedo Transfer Service makes the payment process secure.
The money is not released to the seller until the domain is transferred.
Easy domain transfer and use
We handle the smooth transfer of ownership rights.
The domain is freely available to you following completion of the transfer.
The different options for buying domains
There are many ways to get the domain you want.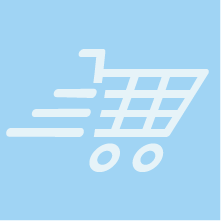 Buy Now
This is the fastest of our purchase methods. First, the seller specifies a binding Buy Now price and then the buyer pays the price displayed on the domain offer page. After the transfer process completes, you're free to start using your domain.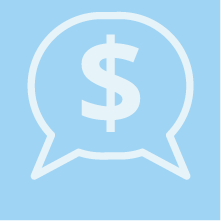 Make Offer
The seller has opted to negotiate about the price on an offer/counter offer basis. When you place a bid, the seller decides if they would like to negotiate with you. Sedo will complete the sale if you can both agree on a price.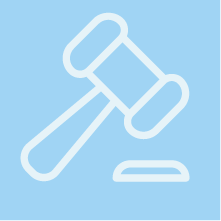 Auction
Some domains are offered as part of a temporary auction where the highest bid wins. You can see the bids made by others on the domain page, and how much time is remaining to place a bid.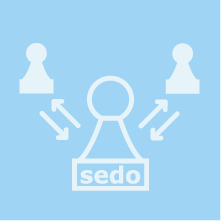 Domain Brokers
As a buyer, you can also use our Brokerage Service. Our experienced domain experts will help you with price negotiations and purchasing, even for domains which are currently not in our inventory.
Why it pays to buy a domain
Domains are a central component of successful online communication.
However, most of the best internet addresses are already owned by others. Buying one of these domains is thus frequently the best path to success.
For whom it pays to buy a domain and why:
Online shops & startups
Campaigns and product development
Expanding and protecting a brand
Investors and domain traders
Online Shops & Startups

Brent Oxley, Entrepreneur

Give.com is the ultimate name for a charity, and had we not acted fast on the advice of our Sedo broker, we could have missed out on this effective branding for our cause. The domain projects exactly what we intend to do which is to positively impact more lives than all other charities combined, and I can't imagine this being possible without a name as powerful and universal as Give.com.

We simply cannot afford to sound like an inexperienced startup and with the Give.com name, we won't.

Campaigns and product development

Dharmesh Shah, CTO, Hubspot

"HubSpot's blog is a well-trafficked resource because we put a lot of thought into posting valuable content for our customers, partners and even employees or future employees, so culturecode.com was a natural place to unveil our culture code. However, we also wanted the ability to easily share the code, and giving someone a lengthy URL or asking them to do a search on our site isn't very convenient. On the other hand, a custom domain is much easier to remember."

Expanding and protecting the brand

Franz Trescher, Managing director of puzzle & play GmbH

"We were convinced from the very beginning of our idea to convert customer photographs into genuine puzzles. In order to make the most of this potential, it was very important to us that we find the perfect domain for our innovative product. Since the service was extremely well received, we prepared very intensively for our expansion to other EU countries. We have thus not only secured the top level domains which are important to us in each country, but also the domain title in the correct language.