Starting March 1st, Sedo will increase web presence to yet another additional language, Italian!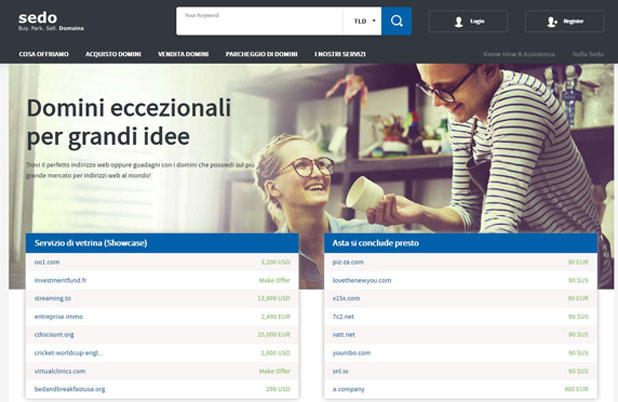 This makes Sedo the only global domain marketplace with a fully translated navigation and product page in Italian. Whether it's domain appraisal, domain parking or selling domains: all public areas before the user login have been translated by our native speakers and adapted for the Italian market. This will empower a whole new generation of domainers and provide even easier access to the domain industry.

This is also a welcome addition for existing customers! With Sedo pages now in Italian, they will be indexed to the appropriate local search engines. This means more potential buyers will find their way to Sedo, when searching for domain-related topics, especially when looking for ways to buy premium domain names.

Sedo's credo is "Global reach with a local touch" and our team reflects this, we speak 25 languages natively and are able to bring together domain buyers and sellers from all around the globe. By adding the Italian sedo.com website to our portfolio of localized web presences, we aim to keep this promise and connect one more part of the domain world with our products and services.

Simply visit sedo.com/it in and you can see our start page in Italian. Enjoy browsing the new site and we wish you lots of success with your domains.