Farewell, Minimum Fee!
Our Mission: You pay only the commission. Bid farewell to our minimum fee and earn more than ever before. List your domains today and sell your domains faster, with a much higher return. The sky is the limit!
*For a limited time. Promotion applies to Category I domains only. See the Fine Print section below for rules and conditions.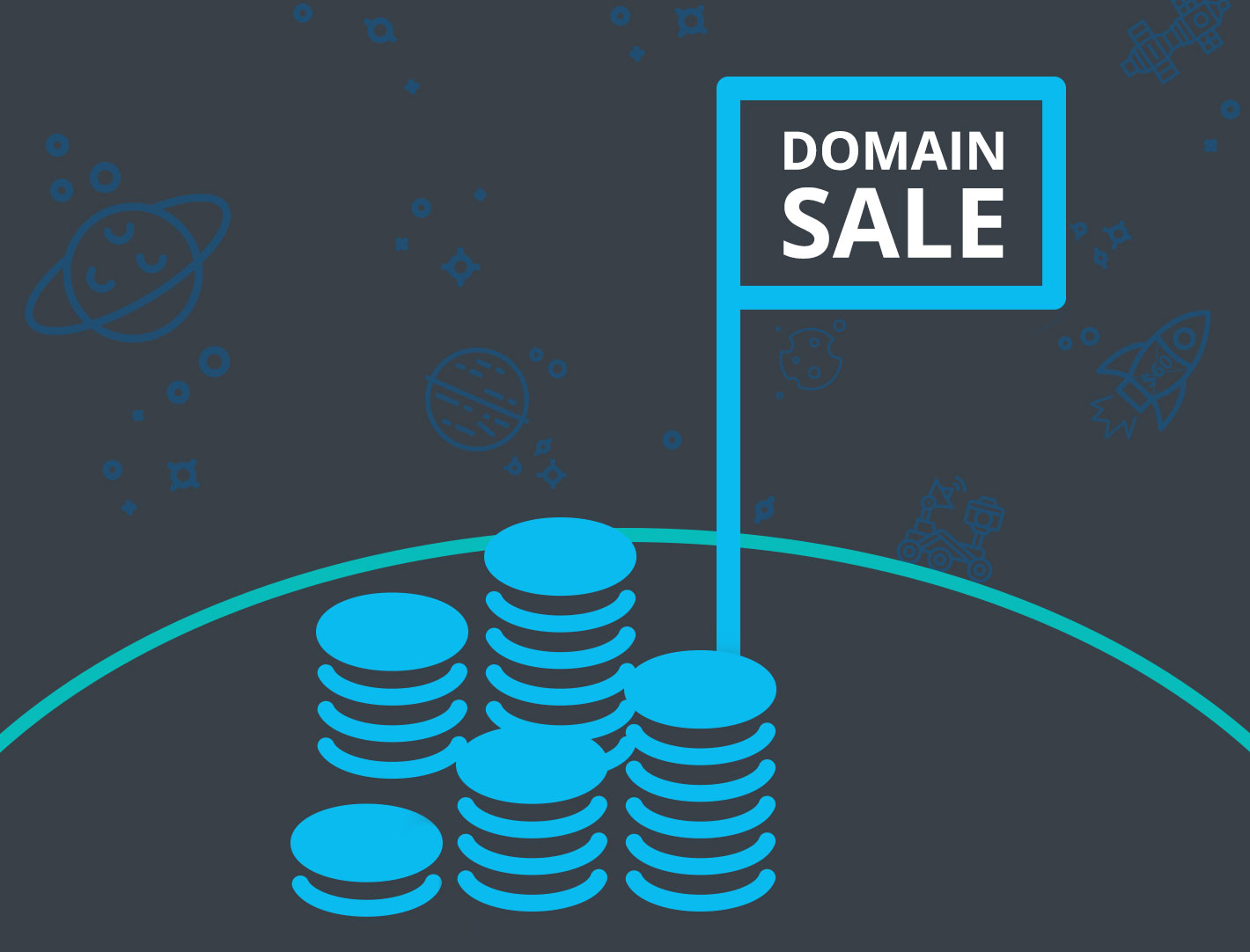 The Commission Counts
Until now, with every domain sale you had to pay a minimum fee of $60. That meant selling a domain for a few hundred dollars might not have been worth your while. At least that is the feedback we received from our valued customers. We listened, and that is why we are doing away with the minimum fee!
This makes listing and selling your lower-priced domains especially lucrative. Now you can earn twice as much with one domain sale!
Commission: 10%, 15% or 20%
Minimum Fee: None
Promotion runs through end of 2020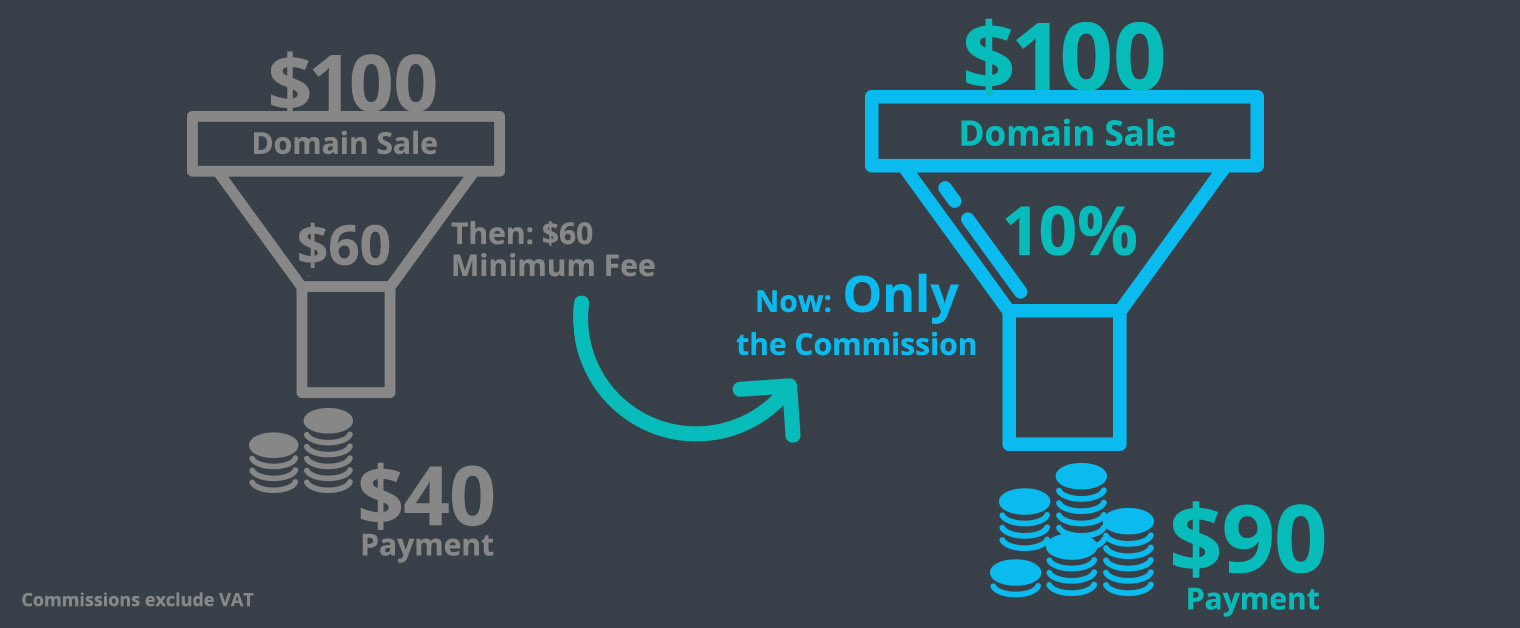 Our Mission: You Pay Only the Commission
Sedo only charges a one-time commission for domains traded on its platform. The amount of the commission depends on the type of sale and TLD, see price list. Plus, our Transfer Services are included at no charge. Commissions in this price list exclude VAT.
Domain Auction on the Sedo Marketplace
Sedo charges a fee of 15% of the highest bid if the reserve price is reached and the domain is sold in a Direct Auction. The amount of commission is based on the domain's gross selling price.
20%
Domain Sale via SedoMLS Partners
Domains listed for sale on Sedo's platform are also automatically advertised on our international websites and the worldwide SedoMLS® marketing network. Sedo charges a fee of 20%, based on the gross selling price, on sales completed by one of our SedoMLS partners.
The Fine Print
*This promotion runs until December 31, 2020. During the promotion period, the standard minimum fee requirements for Category 1 domain names are waived. Expiring Domain Auctions, External Transfers and Category 2 domain names are excluded from this promotion. For more info on minimum fee requirements, see our price list.
In conjunction, the Domain Marketplace minimum bid requirement of $90 for buyers has been lowered to $20 during the promotion period. This means you can offer and sell your domains for as low as $20! Please note: Domains listed for sale on a Make Offer basis without a set minimum bid will automatically be set to a $20 minimum bid during the promotion period. Please determine a minimum bid for all of your Make Offer Domains. Here's how to. Contact your account manager if you prefer for your domains to stay at a $90 minimum bid.
Frequently asked questions (FAQ)
You will find the most frequently asked questions about domain selling here.