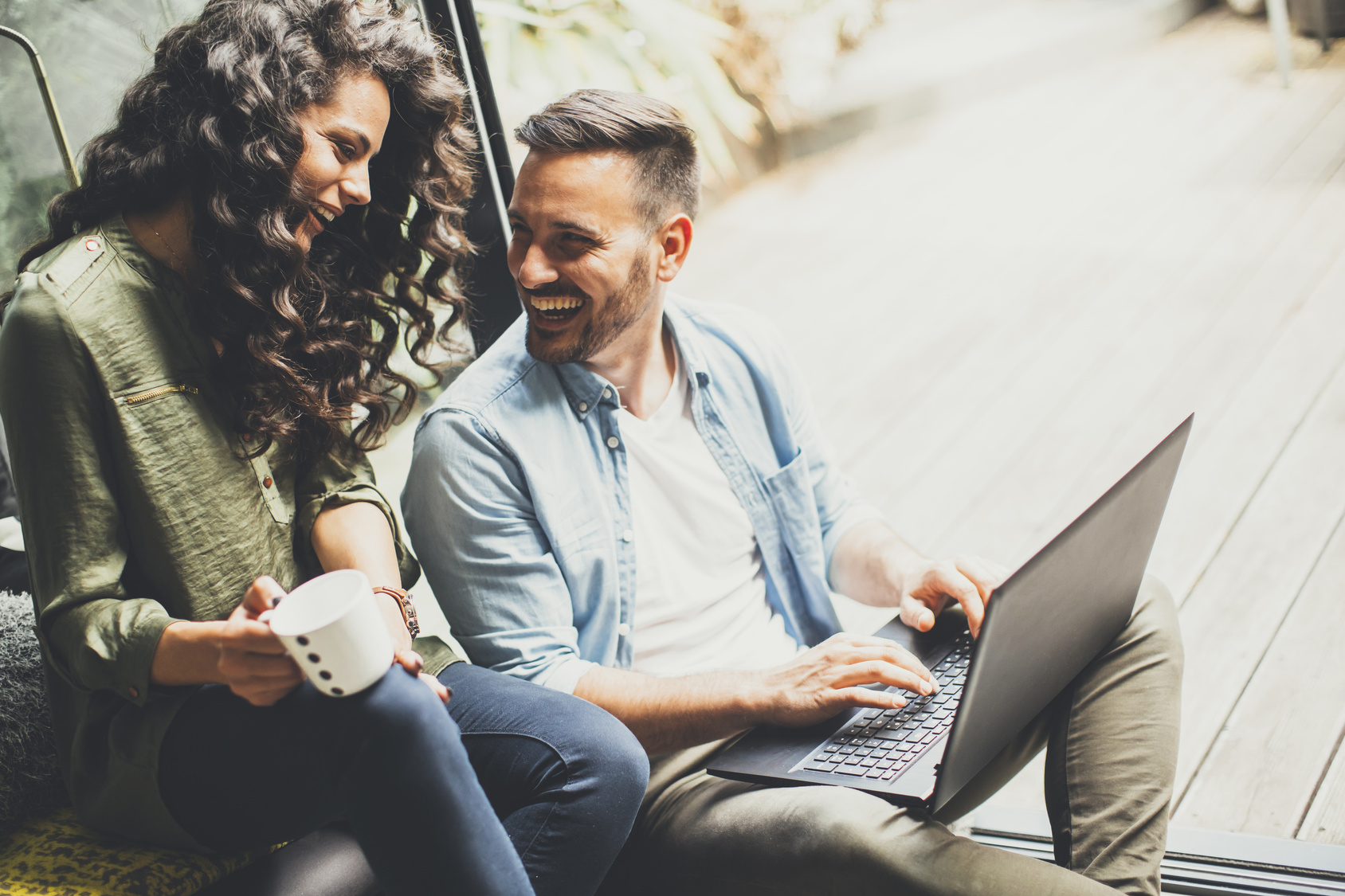 Many people who have registered a domain have been happily surprised by the amount of money they have been offered for their small investment. Of course, there are also conflicting storylines that don't result in large paydays, especially as the prices get bigger in scale. However, here are the top ten domain sales to showcase just how crazy the prices for internet addresses can get.
#1: PrivateJet.com - 31,180,000 USD

Date sold: 2012
PrivateJet.com sold for $30.18 million to Nations Luxury Transportation, LLC (Nations) from Don't Look Media Group, a leading intellectual property holding company. The sale amount was paid with a combination of cash and stocks.
Nations, a leading name in the luxury aviation realm, will deliver the industry's most efficient platform for global charter trips, aircraft acquisition and private jet sales including a Private Jet Magazine, Worldwide Lifestyle Events and a vast array of strategic partnerships. These ventures will help PrivateJet.com be recognized as a worldwide leader in aviation both online and offline.
#2: Internet.com - 18,000,000 USD

Date sold: 2009
WebMediaBrands Inc. sold Internet.com to QuinStreet in 2009 for $18 million!
QuinStreet Inc. is one of the largest Internet marketing service providers in the world. They have made quite a few purchases of domain names. Some were more notable than others but this one in particular made for some really great publicity.
#3: 360.com - 17,000,000 USD

Date sold: 2015
Founded in 2005, the Beijing-based, Qihoo 360 is best known for its mobile hardware, antivirus software and Web browser. Qihoo 360 spent $17 million to purchase 360.com from Vodafone. The deal appears to be the most money spent on a domain name in 2015. This huge investment could not have been better to represent the brand behind it. However, it has come to light that the domain itself is not in fact worth this large of an amount. But being the savvy company that they are, Vodafone seized the opportunity to get the most out of the deal with a company whose name is closely related to the domain name.
#4: Sex.com - 13,000,000 USD

Date sold: 2010
Sex.com has one of the most bizarre and scandalized histories among domain name sales.
The domain was originally registered by Gary Kremen in 1994. A year later, ownership of the domain was transferred to a man named Stephen M. Cohen. What brought about this change of ownership? Mr. Cohen in fact tricked Network Solutions by forging letters and faxes, convincing the domain company to grant him ownership.

From there, Cohen set up a site filled with advertising that received 25 million hits per day. At one point, he was making up to $500,000 a month from the site. The original owner, Kremen caught on and took Cohen to court for what turned into a five-year legal battle. In the end, Cohen was ordered to give up the domain and pay $40 million to Kremen for lost earnings. But before he could pay, Cohen fled to Mexico and was later detained in Tijuana in 2005.
# 5: IRS.com - 12,500,000 USD

Date sold: 2007
The U.S. Congress got into battle mode after the internet domain IRS.com was up for grabs in 2007. It even considered legislation to ban the use of domain names that resemble government agencies. The sale of IRS.com to company Intersearch.com for $12.5 million was legal, however, as the financial services portal used none of the Treasury's or IRS's initials, logos or other symbols.
#6: Hotels.com - 11,000,000 USD

Date sold: 2001
Clearly, the $11 million acquisition was a good decision for Hotels.com . The purchase is often used as a perfect example of how to strengthen and grow branding of your own domains as a legitimate business while making the marketing far easier and more relatable to your own brand.
#7: CardRatings.com - 10,200,000 USD

CardRatings.com – a site with just under 100,000 visitors a month was sold for $10.2 million in an all cash deal. Another acquisition by QuinStreet, the price paid is still very much debated. For a domain with the statistics of cardsrating.com, this price seems to be far too high. However, QuinStreet does not seem to be against spending large amounts of money on domains names, as they have demonstrated in the past.
#8: Fund.com - 9,999,950 USD
Date sold: 2008
The sale of fund.com still has many people wondering about the circumstances around this specific domain name transaction. The purchase was made by a company that went public just shortly after the original purchase, but did not claim any profits in 2007, which shocked a lot of people. Furthermore there are many rumors around the purchase actually being made by Kosovo warlords. (https://domainnamewire.com/2011/04/19/i-still-question-the-10-million-fund-com-sale/).
#9: Porn.com - 9,500,000 USD

Date sold: 2007
Monte Cahn, co-founder and CEO of Moniker.com, said in a statement that the $9.5 million price tag for Porn.com is the second largest ever paid for a domain name, coming in second to the $12 million 2005 private sale paid of Sex.com. Cahn said the price for Porn.com is the largest ever for an all-cash transaction.
Porn.com was offered for sale at a live domain name auction in Las Vegas in March 2007, but it never reached the reserve price after garnering bids in the $7 million range, according to Moniker.com. Based on this one can definitely say that sex really does sell!
#10: Porno.com - 8,888,888 USD

Date sold: 2015
Porno.com becomes the highest reported domain name sale in five years, since Sex.com resold in 2010 for $13 million dollars. The domain was owned by the "Domain King" Rick Schwartz, who has made other lucrative domain sales such as Men.com for $1.3 million in 2003, eBet.com for $1.365 million in 2013, Candy.com for $3 million in 2008 plus a 12% ownership stake, Property.com for $4 million in 2009 plus a 5% stake there, as well as stock in Punchbowl.com which he sold to MyPunchbowl a few years ago.
When looking at his domain sales track record it's very apparent that Schwartz isn't just a lucky lottery winner but rather a calculated business man.
Bonus Chart Toppers:

VacationRentals.com - 35,000,000 USD

Date sold: 2007

HomeAway buys VacationRentals.com in 2007 for $35 million! Brian Sharples, founder & CEO of HomeAway bought VacationRentals.com for $35 million saying he wanted to stop Expedia from getting it.


Insure.com - 16,000,000 USD

Date sold: 2009

QuinStreet bought Insure.com in October 2009 for $16 million! QuinStreet notes about the transaction: "In October 2009, the Company acquired the website business of Insure.com, a Nebraska-based online marketing company, in exchange for $15 million in cash paid upon closing of the acquisition and a $1 million non-interest-bearing, unsecured promissory note". That's quite a deal!