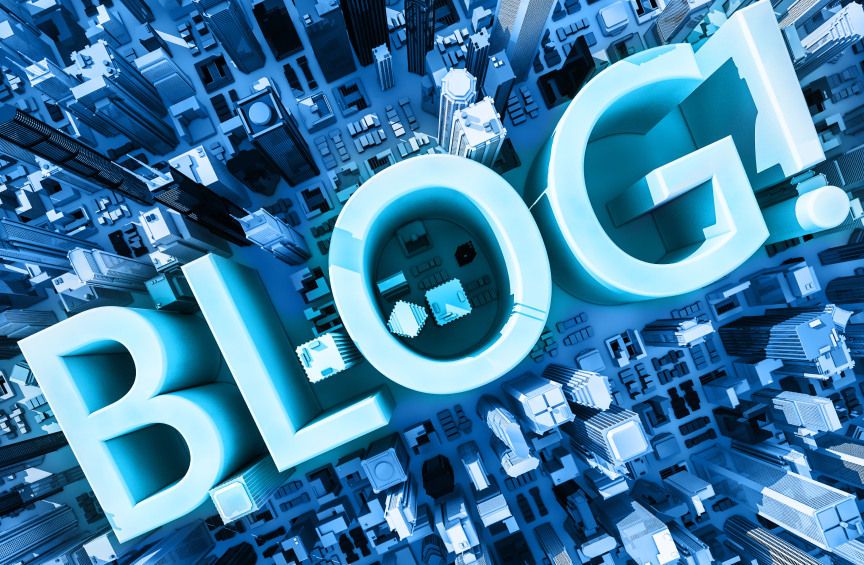 Regardless of whether you only invest in .com domains or want to grow an international portfolio, there is something for everyone interested in domains on our list. At these sites you can share, network and stay up to date! These blogs and forums are all worth checking out at least once:
English language blogs & forums:
DNJournal.com – One of the original domain news blogs by domain veteran Ron Jackson with a huge archive of top sales lists for the whole industry
DSAD.com - DomainShane, now DSAD.com was founded in 2009 and is a blog that talks about domains from the perspective of your average working guy.
Domainnamewire.com - News source for the domain name industry edited by veteran industry analyst Andrew Allemann. Topics are relevant for anyone interested in the domain name and web presence industry
Domaininvesting.com - DomainInvesting.com is published by domainer Elliot Silver. This is a news source for domain name sales, domain industry deals, and other topics related to domain investing and domain name branding
Domaingang.com – covers the domain industry, social media and technology news with a two-fold approach of both parodies of domain news and real domain news
Thedomains.com - industry news site since 2007 publishing up-to-date content created by domain name experts Michael Berkens and Raymond Hackney.
Domainincite.com – News blog about the domain name business, policy, politics and technology edited by industry analyst Kevin Murphy
Jamesnames.com – One of the newest domain news blogs developed by James Iles, who is known for being active on the forum NamePros since 2015.
Morganlinton.com – Morgan Linton started his blog when he first started buying and selling domain names back in 2007.

Ricksblog.com – From domain veteran Rick Schwartz, who describes himself as the "Domain King" and is always sharing insider secrets from his many years of domain industry experience.
Domainsherpa.com - Founded in 2010, its mission is to provide unbiased information on buying, selling, managing and monetizing domains to people interested in domains.

Abdulbasit.com – Established domain industry blog which covers domain industry news, sales and investment strategies written by domain name industry analyst AbdulBasit Makrani and Jaweria AbdulBasit
Whizzbangsblog.com – Owned and written by online entrepreneur Michael Gilmour, with a focus on domain monetization

Acorndomains.co.uk – The #1 domain forum in the UK.
NamePros.com – Founded in 2003, this domain forum fosters a huge online community of domain enthusiasts.
DNForum.com – One of the earliest forums founded in 2001 that has been through some ups and downs due to several ownership changes.
InForum.in – This forum calls itself the "Home of the Indian domain industry" and is dedicated to Indian domain names, including buying, selling, appraising, developing, and monetizing.
Our.in - A news source for the .IN domain name industry written by industry experts.
International blogs & forums:
Domain-recht.de – German-language blog around the topic of Internet domains, focusing on domain registration, trading, law, events and internet political news
Domainfragen.de – Founded in 2000 under consultdomain.de, it used to be the most active and relevant German domain forum
Forumndd.com – A French forum for domainers, but apparently there's not much activity on the site currently. Some French domain related groups are now using social media platforms more such as Facebook

Domeinforum.nl - A very popular forum among the Dutch domainers but it is private and requires a membership to access the site.

Dodong.com - A Korean Domain forum. It has various domain categories and shares information about the domain business in general, including trends such as crypto currencies. Sedo has its own category on this forum to better stay connected with its users.

Club.domain.cn - Domainer forum focused on domain trading

Zunmi.cn - Domainer forum focused on parking

Club.22.cn/forum.php - Domainer forum by 22.cn, focused on domain trading

West.cn/club/forum.php - Domainer forum by west.cn, focused on domain trading

NameTribune.com - Spanish blog with information and news about domains

Demene.com - Spanish domainer forum with a focus on the Latin domain market

News.srl - Italian blog of the .srl registry, which is also dedicated to the topic of domains and offers its own category for it

There are also groups of domainers networking on platforms like Reddit, Facebook, Linkedin, XING and even Clubhouse – it is up to you and your needs which outlet suits you best. A definite time-saving option is newsletters offered by various websites mentioned above, such as the Sedo newsletter, which delivers all of your industry news right to your inbox on a regular basis.
Subscribing to the Sedo newsletter takes just one minute: Scroll to the bottom of the page, in the footer you will find a form for subscribing. That's it!