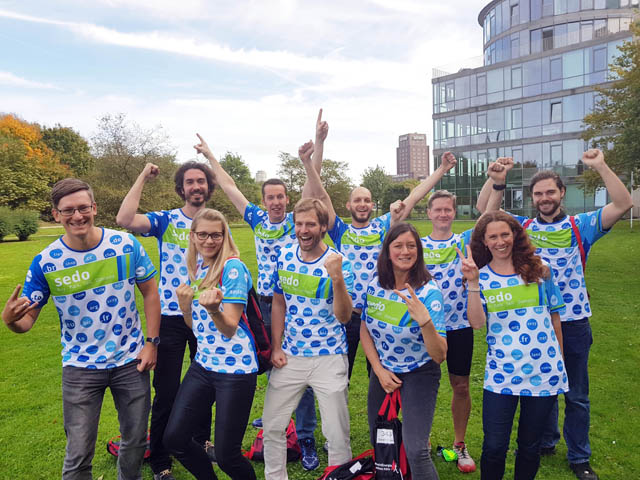 The 21st Cologne Marathon takes place in Sedo's hometown on October 1, and our fittest and most fearless co-workers will take part in it! For the first time, Sedo will send three teams to compete in the relay race. Of course, we're looking forward to your support!
Either live at the race track (if you happen to be around) or via Twitter and Facebook: Cheer us on using the hashtags #sedoruns and #koelnmarathon, and send our brokers, developers, and country managers the little extra motivation they need to finish the race.


<iframe src="https://player.vimeo.com/video/188104232" width="640" height="360" frameborder="0" webkitallowfullscreen mozallowfullscreen allowfullscreen></iframe>
Team spirit, stamina and positive thinking are crucial for a relay marathon race. We value these virtues in our day-to-day office life, and we're always prepared to go the extra mile for our customers.


Thank you for your support! We'll see you at the finish line!!