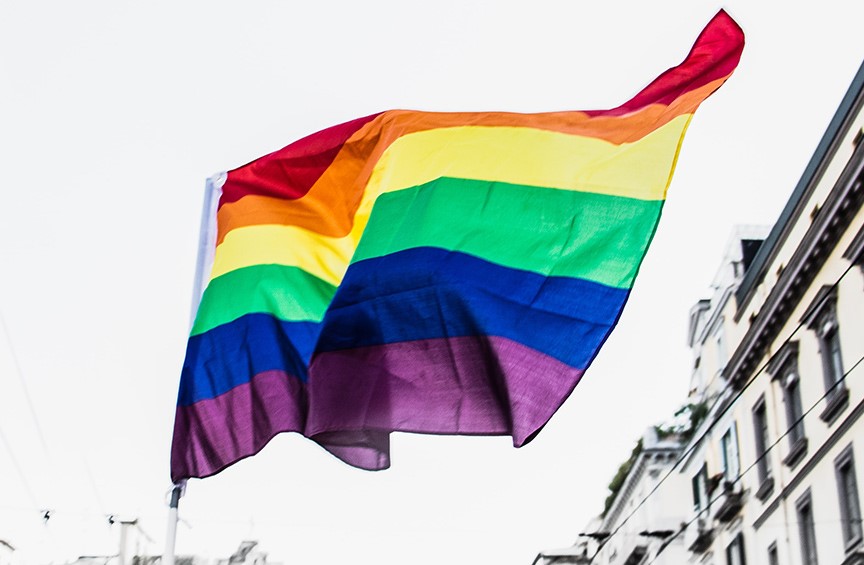 Starting September 16, 2020, the new domain ending in .gay has officially launched after an initial test phase. The new TLD (top-level domain) is the culmination of an application and evaluation process that has taken almost ten years.
The purpose of this generic domain is to support the internet presence of persons, organizations and companies from the LGBTQ scene (lesbian, gay, bisexual, transgender and questioning). But why is .gay such a step forward and which domains would have particularly great potential under the new TLD?
Visibility and charitable causes are linked to .gay
Potential uses for the new TLD:
More visibility for LGBTQ issues
Fundraising opportunities
Community support
One of the most important goals of the new TLD .gay is to create a bigger presence online for the LGBTQ community. The domain ending should be a virtual rainbow flag, which gives the members of the LGBTQ community, their friends and companies a "home" online and establishes a diverse meeting space on the internet.
An additional focus is to support charitable causes and increase financial backing for this sector. 20% of the proceeds from the registrations will be donated to partners and projects that address the problems facing the LGBTQ community and help work towards more tolerance, mindfulness and respect.
Because of the donation portion included in the registrations, those seeking these new domains will have to dig a little deeper into their pockets as. .gay domains will start at $25 per domain. Also the registration period can span between 1-10 years. Due to the sensitive nature with this group, the protection of the owner from hostility and aggression is also being considered. The "private" registration protects the personal data of domain owners and thus benefits organizations, but also bloggers and journalists who want to remain undetected on the web.
A disputed top-level domain
The pioneers of .gay see their mission in giving the LGBTQ community a distinctive digital space, populated by the scene's own brands and public figures. However, the new visibility they seek is also criticized - as a "retreat" into a fenced-off online space that is then only visited by people from their own community.
Critical points being raised:
Self-elected isolation
Facilitated censorship and hacker attacks
Focus on the English language area
Even the abbreviation .gay itself is not without controversy, some people would have wished for.lgbt or .lgbtq instead - not to mention that the TLD only has meaning in the English language. As a result, people from other language areas or cultural backgrounds inevitably feel excluded.
The TLD also creates problems due to its easy recognition factor. This enables repressive governments to block an entire segment of the Internet by blocking all websites with this TLD. Content previously available under the TLD .com that was flying "under the radar" of censorship, will no longer be accessible under .gay wherever community members are experiencing repression already.
This "visibility" under .gay will probably also lead to corresponding domains becoming the target of hate comments or hacker attacks from more conservative camps. Increased security is therefore necessary for the operators of websites under the new ending.
Which domains will be the front-runners under .gay?
Overall, the new TLD offers a lot of potential – even beyond the LGBTQ community. The hope is for .gay domains to create and foster a "family-friendly" environment and its creators want to avoid an uninhibited online cult of extreme sexuality. Such spaces already exist in abundance.
Concievable alternatives are:
Educational offers
Legal and social counselling services
Brand domains
After all, LGBTQ community members are often well-off with purchasing power and interest in manufacturers and distributors of consumer goods. Whether it's clothing, furniture, media or travel, it doesn't matter - .gay offers an opportunity for many industries to address this target group directly.
Advantages of .gay for your brand
By registering the new TLD .gay for your company or your brand, you have the possibility to prevent undesired brand piracy and to present your products or services to the LGBTQ community in a targeted manner.
If you want to go a step further, you can also secure a domain name under .gay that strikes the right note and can be adapted to this customer group in the formulation of the content.
Plan your online strategy with the help of Sedo's professional domain brokers, find the name of your desired domain with our domain search , use our transfer service or let us advise you on your entire domain portfolio.