India is currently experiencing a boom within the domain name scene. With its 400 million internet users, the total number of .IN names has nearly doubled in the last two years from 1.3M to 2.2M. And keep in mind the total of .IN names from two years ago were accumulated since the inception of this extension in 1989, so this recent increase is truly phenomenal.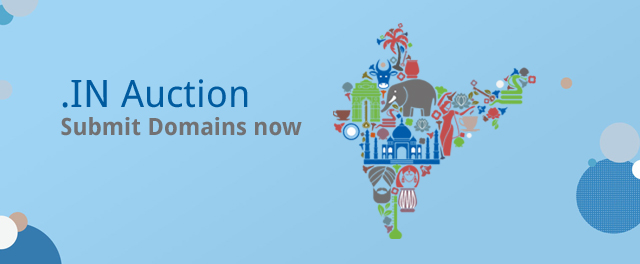 To capitalize this ever-growing trend Sedo is hosting an auction of exclusive Premium .IN names June 6-13 with the submission period April 24-May 24. Our team will be at WHD/NamesCon India promoting this special auction, increasing the selling potential of these names.

The submission process is simple and submissions are free. Want to learn more? Visit our FAQ.

Log into your Sedo account to get started!
Stats for .IN sales at Sedo:

Average Price: 1,109 Euro
Highest price paid for a .IN domain at Sedo: 107,500 € (Confidential)
Top 10 highest public .IN sales:
| | |
| --- | --- |
| mails.in | 24,000 USD |
| budgetair.in | 20,000 USD |
| seo.in | 18,500 USD |
| itjobs.in | 18,000 GBP |
| pluralsight.in | 16,000 USD |
| domains.in | 15,000 USD |
| hosting.in | 11,500 USD |
| yum.in | 10,000 GBP |
| sarees.in | 9,500 USD |
| email.in | 9,211 USD |