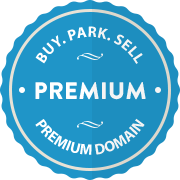 fit.co.uk
is for sale
The short, catchy name and the ending .co.uk make this domain particularly valuable.

Albert Schimmel Domain Sales Expert
No detailed data available!
Including the rights to the matching .uk. Get in contact with our Sales Broker Albert Schimmel for details. Tel +49-221-34030-141 mailto:albert.schimmel@sedo.com
More info
Less info
United Kingdom
Required to pay VAT
Active since 2004
Make an offer on this domain
Your best offer
The current price of fit.co.uk is .
You can place an offer below the seller's listing price, however the seller will only respond if they are interested in negotiating based on this offer.
Any offer you submit is binding for seven (7) days.
The domain name (without content) is available for sale by its owner through Sedo's Domain Marketplace. Any offer you submit is binding for 7 days. All quoted prices are final prices.