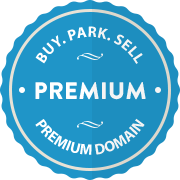 ng.org
is for sale
The short, catchy name and the ending .org make this domain particularly valuable.

Frank Tillmanns Domain Sales Expert
No detailed data available!
Especially A LOT of traffic from mistyped websites endng in .org.ng Nigerian Organizations websites - .ng is the Internet country code top-level domain (ccTLD) for Nigeria - See search results: google.com/search?q=site%3A.org.ng Ng, ng, or NG may refer to: - Ng, the most common Singaporean surname - Ng (name) (黄 伍 吳), a surname of Chinese origin - Nguyen, the most common Vietnamese family name - Non Governmental Organization - Nigeria (country) Arts and entertainment - N-Gage (disambiguation), a handheld gaming system - Naked Giants, Seattle rock band - Spirit Hunter: NG, a video game Businesses and organizations - National Geographic (disambiguation) - National Grid plc, a British multinational electricity and gas utility company - National Guard (disambiguation) - Nederlandse Gidsen (Dutch Guides), one of the Scouting organisations that evolved into the national Scouting organisation of the Netherlands - Newgrounds, an American entertainment and social media website and company - Northrop Grumman Corporation, a major United States defense contractor - Notgemeinschaft der Deutschen Wissenschaft, a German scientific society Language - Ndonga dialect (ISO 639 alpha-2 ng), a dialect of Oshiwambo - Ng (digraph), a pair of letters representing various sounds - Ng (Arabic letter) - Eng (letter) (Ŋ ŋ) Cyrillic characters: - En with descender (Cyrillic) (Ң ң) - En with hook (Ӈ ӈ) - En-ghe (Cyrillic) (Ҥ ҥ) - En with middle hook (Ԣ ԣ) Places - Nigeria (ISO country code NG) - Niger (FIPS country code NG) - NG postcode area, that covers most of Nottinghamshire, England Science and technology - Nitroglycerin - Nanogram (ng) - Natural gas - Nasogastric (NG), pertaining both to the nose and to the stomach (e.g. see nasogastric intubation) - Noble gas (placeholder symbol Ng) Other uses - Software (-package) suffixed with -ng, (as next generation) to distinguish between newer or expanded implementations (e.g. Util-linux-ng or Syslog-ng) - Angular, a leading web application framework - A blooper (a no good cut) in East Asian variants of English - A no good (forbidden) word in the "NG word game" - The Nederduits Gereformeerde Kerk (Low-German Reformed Church), a church in South Africa Word combinations - Next Generation - No Good
More info
Less info
United States

Required to pay VAT

Active since 2012
Make an offer on this domain
Your best offer
The current price of ng.org is .
You can place an offer below the seller's listing price, however the seller will only respond if they are interested in negotiating based on this offer.
Any offer you submit is binding for seven (7) days.
How to Buy this Domain in 3 Easy Steps:
Agree on Price
Upon agreement, you and the seller receive a free purchase contract from us, specifically tailored to domain transactions.
Pay to Neutral Account
Pay by wire transfer, PayPal or credit card into a neutral account provided by Sedo. Added security: Only after the domain ownership has officially changed hands the seller will be paid out.
Enjoy our Transfer Service
Our transfer specialists work with you and the seller to quickly and safely transfer the domain to your registrar account. Once you've taken full control of the domain, the transfer is complete.