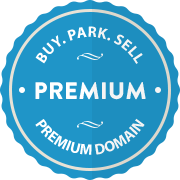 bonds.de
is for sale
The short, catchy name and the ending .de make this domain particularly valuable.

Negar Hajikhani Domain Sales Expert
No detailed data available!
Bonds werden im Deutschen Sprachgebrauch auch Anleihen genannt und stellen den wohl grössten Geldmarkt der Welt dar. Es handelt sich dabei um Festverzinsliche Wertpapiere, Rentenpapiere, Schuldverschreibungen oder auch Obligationen. Diese Premium Einwortdomain lässt sich monetarisieren durch Werbung von Investmentbanken & Bonds Neuemmissionen und verfügt über einen hohen Klickpreis durch Google Adsense Einnahmen.
More info
Less info
Germany

Required to pay VAT

Active since 2004
Make an offer on this domain
Your best offer
The current price of bonds.de is .
You can place an offer below the seller's listing price, however the seller will only respond if they are interested in negotiating based on this offer.
Any offer you submit is binding for seven (7) days.
How to Buy this Domain in 3 Easy Steps:
Agree on Price
Upon agreement, you and the seller receive a free purchase contract from us, specifically tailored to domain transactions.
Pay to Neutral Account
Pay by wire transfer, PayPal or credit card into a neutral account provided by Sedo. Added security: Only after the domain ownership has officially changed hands the seller will be paid out.
Enjoy our Transfer Service
Our transfer specialists work with you and the seller to quickly and safely transfer the domain to your registrar account. Once you've taken full control of the domain, the transfer is complete.