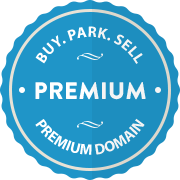 pawk.com
is for sale
The short, catchy name and the ending .com make this domain particularly valuable.
Negar Hajikhani Domain Sales Expert
No detailed data available!
"PAWK" 1) Zoological; // "A small lobster" 2) A Person; // "One who is shrewd and cunning, often in a humorous manner." PAWK.COM is well aged at 14 years old ! PAWK.COM has has 15.2 million ALEXA searches ! PAWK.COM has over 300,000 Google SERP searches ! "PAWK" is a very simple and easy to remember 4 letter word. It make this domain name extremely popular and marketable. The profit potential here speaks for itself -- The short, catchy name and the ending .COM make this domain particularly valuable. Please feel free to place an offer, as all reasonable offers will be considered.
More info
Less info
United States

Required to pay VAT

Active since 2018
Make an offer on this domain
Your best offer
The current price of pawk.com is .
You can place an offer below the seller's listing price, however the seller will only respond if they are interested in negotiating based on this offer.
Any offer you submit is binding for seven (7) days.
The domain name (without content) is available for sale by its owner through Sedo's Domain Marketplace. Any offer you submit is binding for 7 days. All quoted prices are final prices.
Buying domains in 3 easy steps
Use our domain search
Are you looking for a specific domain name? Use our search and look for your desired domain in our Sedo database. We're sure the domain you want - or a great alternative - is up for sale at Sedo.
Compare and buy
In-depth statistics and detailed information about sellers help you compare different domain offers. Once you find a domain that suits your needs, you can buy it - easily and securely!
Sedo takes care of the rest
Now our cost-free transfer service comes into play. After the payment has taken place, we transfer the ownership of the domain to you. Congratulations! You can now make full use of your new domain name!