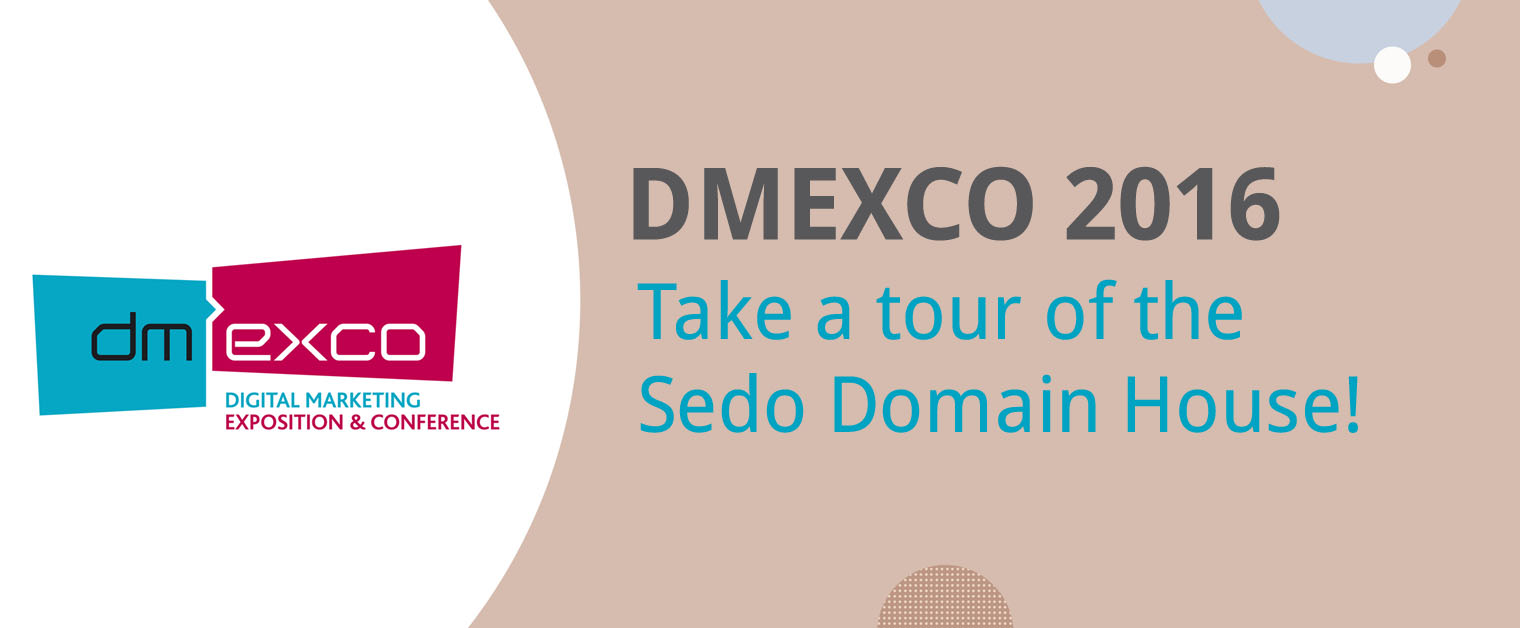 Your Domain is your Home!
DMEXCO - the largest digital marketing conference in Europe is over and it was a great success! This year's motto was: Your Domain is your Home!
You were able to get insights about the Domain market, new Domain Names and Domain trends. The experience would not be complete without Sedo's signature Frozen Yogurt and toppings bar of TLD-named varieties like .online, .shop, .store, .broker, .asia, .at, .tube and many more. Partners from Radix, Boston Ivy, Rightside, .Club, .Shop and .Tube registries and many more were on hand to share information and create awareness about their domains to marketers, advertisers and other digital media professionals.
We hope you were able to come see us and our partners as we made our biggest splash yet at Europe's largest digital marketing conference.
Pictures from dmexco 2016
Take a tour of our Domain House!
See some of the highlights from our booth, the Sedo Domain House at dmexco 2016 in Cologne, Germany.
This year's dmexco was bigger than ever:
50,700 visitors
1,010 exhibitors
570 speakers
Hope to see you again next year, September 13 - 14.
DMEXCO 2015

At last year's DMEXCO, we showed visitors how Sedo helps to achieve marketing
success with a matching domain name strategy!
Exclusively at the Sedo booth our visitors enjoyed:
Free fresh frozen yogurt with new gTLD-inspired toppings
Clever expert tips to achieve domain marketing success
Advice from experienced domain brokers
We're happy we were able to answer all your questions regarding your domain strategy and to increase your understanding on how to best use your domain portfolio to strengthen your brand and marketing power!
Here are the Sedo partners that represented their TLDs at our booth:
| | | | |
| --- | --- | --- | --- |
| .club | .social | .online | .forex |
| .shop | .live | .space | .broker |
| .asia | .tube | .site | .trading |
| .at | .store | .tech | .markets |
| | | | |
| | | | |
A special thank you goes out to Yomaro for providing the delicious frozen yogurt, to Parallel Display for the booth construction and to Film and Voice for creating the recap videos for us.