.School Domains
The key to your online success!
Education is crucial for every career. Learning the ins and outs, getting the necessary expertise and know-how in your field can all lead to you finally earning that job or promotion you have been working for. Show that you facilitate this important cornerstone of society with a .SCHOOL domain name. Whether you're a community college, a university, a music or film school, this domain extension is tailor-made for you!
Schools today compete online to increase both their student registrations, and recruitment of qualified teachers and tutors. What better way to present your school website than on a .SCHOOL domain name? Engage potential pupils and teachers showcasing what makes your educational institution desirable and stand out from other schools in your geographic or specialty area with a unique domain name, like orangecounty.school, music.school, actors.school, or dancing.school. Not to mention using .SCHOOL provides instant authority in your field of expertise!
Advantages of a .SCHOOL Domain
Here are the Top 3 reasons why a .SCHOOL domain is the right choice for your online efforts!
Authority
Show that you're an early adopter in recognizing digital opportunities! With a .SCHOOL domain, users will instantly accept you as an authority within your field of education!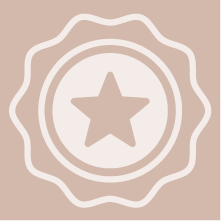 Branding
Make it easy for your peers and those looking for information on your school to remember and recognize your web address! With a .SCHOOL domain name, you can better mold your brand toward a more modern and resourceful image while standing out. Also, most good .com domains are already taken, but there are still lots of amazing .SCHOOL domain options.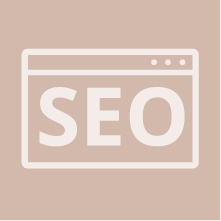 SEO
Benefit from a search-engine friendly domain name that already matches thousands of daily school-related search queries. Find your website at the top of the search results which will in turn increase the student enrollment.
These Sites have done their homework
Many schools and projects already use a .SCHOOL web address!

The non-profit charity Pioneer Education Africa aims to build schools in Rwanda, so the domain pioneer.school was the obvious choice to clearly communicate what their ultimate goal is.
But also if you have different goals, you can be sure to find the right .SCHOOL domain name. The UX School wants to make the world a more user-friendly place by teaching human-first design principles within a variety of courses and classes, which can be found at www.theux.school. The Ipswich school, a more than 600 years-old institution in Ipswich, Suffolk, doesn't simply rely on its tradition and history, but shows the world their modern approach to education with their new website www.ipswich.school.
Although over 11,000 .SCHOOL domains have already been registered, there are still thousands of short and memorable names available. For comparison: Over 128 million .com domain names are already registered, so a great .SCHOOL domain name is much more accessible.
If you can't find an available .SCHOOL domain at the registrar of your choice, be sure to check out Sedo's inventory with best selection of Premium .SCHOOL domain names for sale.
pioneer.school

ipswich.school

theux.school
GET STARTED NOW
Ready, steady, go to the marketplace!